Selecting the right Mobile Scissor Lift Table for your Application
Posted in
News
By
Bryan Mattock
Friday, 4 October 2019 10:27:38 Europe/London
Selecting the right Mobile Scissor lift table for you Application
Customers often ask us for guidance on which Mobile Scissor Lift Table will be right for them, and the majority of applications that we come across, can be meet by one of our 3 most popular scissor lift tables (see below):
NB15 - MANUAL 150KG SCISSOR LIFT TABLE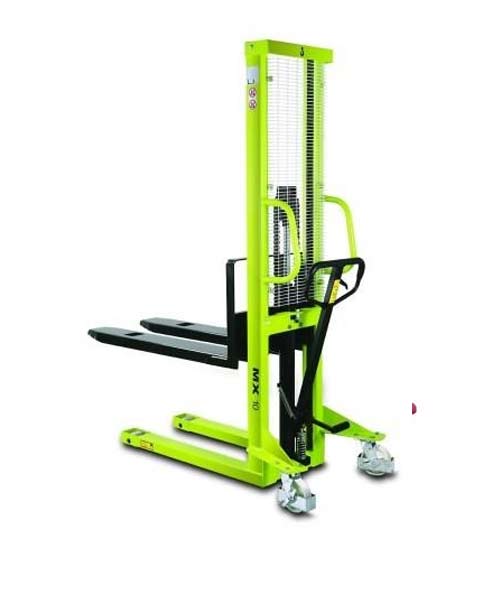 NB300MAN - MANUAL MOBILE LIFT TABLE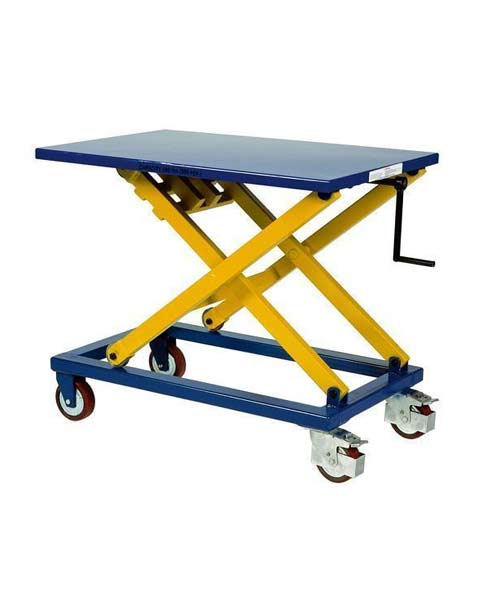 NB350D - MANUAL 350KG DOUBLE SCISSOR LIFT TABLE Which one of these three tables is right for you, is of course based on what you need form the Lift table; with this in mind there are four main factors you need to consider:
Lifting capacity – what is the most weight you want the table to lift at any one time?
NB: It is important to note that these capacities are based on an evenly distributed load.
The NB15 has a 150kg capacity; the NB300MAN 300kg and the NB350D, as you probable have guessed is 350kg in capacity.
The required lift height – the NB15 has a raised height of 720mm; the NB300MAN – 1000mm, and the NB350D – 1300mm.
Table Size - this needs to be both large enough to securely handle your load and small enough to manoeuvre in the space that you require the lift table to operate in.
The NB15 has a table size of 700mm x 450mm; the NB300MAN 950x600mm; and the NB350D 910x500mm.
Lowered/Closed Height of the Lift table – this must be low enough for it to accommodate the lowest height that you are loading or unloading heavy items from; especially important if you need to move heavy loads from the ground itself onto the table.
The lowered heights for our 3 most popular tables are thus: 220mm for the NB15; 450mm for the NB300MAN, and 355mm for the NB350D.
As a general rule of thumb; though not always the case: capacity; Lift height, table size and lowered height all tend to rise together, from the Lift Table Manufacturers perspective it would be reasonable to assume that heavier goods will be larger, thus requiring a bigger table size, and as the table size increase so does the length of the scissor legs below them, which in turn give higher lift heights, and lowered heights.
So when considering the ideal table for you application, it is worth bearing this in mind, to maintain practical realism. For example a lift table with a very small table size but very high lift height, would have to have so many sets of scissor legs that it would look like a concertina, and stability may become an issue. Plus an abundance of scissor legs means that the lowered height, may not be particularly low.
If you would like to see more details on these tables or to see our entire range include electric lift table and even Static tables as opposed to the mobile lift tables discussed here.
Entire Range
Electric Tables
Static Tables
IMPORTANT NOTE: As with all Material Handling Equipment we would always recommend that all organisations have their own Health & Safety Risk Assessment conducted, prior to use.